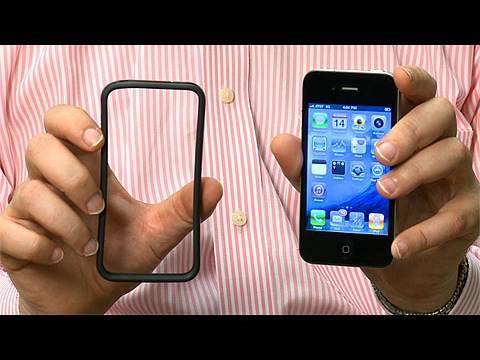 The free iPhone 4 bumper was a quick fix to "Antennagate." But now that Apple is giving up on the program, what does that mean for iPhone users in the near future?
If you go back to July 16th, 2010, when Steve Jobs both praised the iPhone 4 and simultaneously admitted that it had a design flaw with its antenna, you'll see a moddled and confusing public relations pattern with Apple and its "problem child" iPhone. From the beginning, Apple has struggled to control the message surrounding the newest iteration of its groundbreaking smartphone: as soon as the iPhone 4 prototype got out into the open, the PR and marketing arm of the world's most ingenious technology company has had to play catch-up with the blistering criticism of the tech media ever since.
Inasmuch as the free iPhone 4 bumper programme was seen as a crude workaround unworthy of such a high performance piece of technology like the iPhone, it was indeed an "ugly but efficient" solution to the problem. However, now that Apple is abandoning its iPhone 4 case programme — after only 75 days in operation — what can be deduced from this new chapter in the iPhone 4 saga?
Continue reading 'Apple's Discontinuation of Free iPhone 4 Case Raises Questions, Rumors'