3G and even talk of a 4G network may open up endless mobile computing opportunities, but rechargeable batteries will play the biggest role in mobile technology.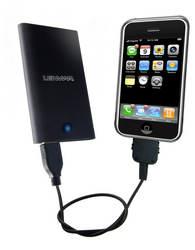 We've come a long way from the early days of the internet, when a 2400 baud modem was your only ticket into cyberspace. Now, city-wide 3G network coverage is giving people the opportunity to access the internet sans cables or even a local wi-fi hot spot. In essence, the world is fast becoming a hot spot for 3G access.
This is exactly what mobile computing giants like Apple are hoping for; they cannot continue to tout the mobility of their devices if network coverage does not continue to advance as the same pace of mobile gadget technology. So far, however, the ability to connect has remained on pace with the amazing features that you find on the iPad, iPhone, Droid, and top-of-the-line laptops and notebooks. Now, it is not unusual to see people "at work" in nearly any location within a major city. The future is definitely now.
Continue reading 'iPads, iPhones, & Droids: The Future of Mobile Computing Depends On Rechargeable Batteries'